About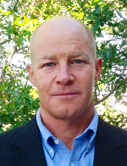 Anderson Renderings is a Las Vegas, Nevada based full service architectural rendering firm. We specialize in photo-realistic architectural renderings, floor plan graphics, animations, and site plans for both residential and commercial builders throughout the United States. Established by Mike Anderson in 1995, our firm has created well over 30,000 renderings for clients such as Pulte Homes, Lennar Homes, K. Hovnanian, Beazer Homes and DR Horton.
Anderson Renderings has a team of 7 highly talented artists with over 150 years of combined experience in the architectural, illustration, animation, and 3D modeling fields. Our experienced staff enables us to work with many large and small projects at the same time and complete them in a timely and efficient manner.
We hope to assist you with your future projects, and look forward to hearing from you. Thank you.
The process is simple
Request a bid on your next project.
Upon approval, E-mail the architectural files, color choices, landscape instructions, and any additional suggestions. A 50% deposit is required to proceed.
When your color proofs are ready they will be posted on-line for your review.
Any adjustments will be made in a prompt manner. There is no extra charge for changes, unless it involves a considerable change to the architectural plan.
Once approved, high-resolution images are posted on-line for secure downloading, and a CD of the same will be sent to you along with final invoice.
Full service printing available, including custom canvas printing and mounting.